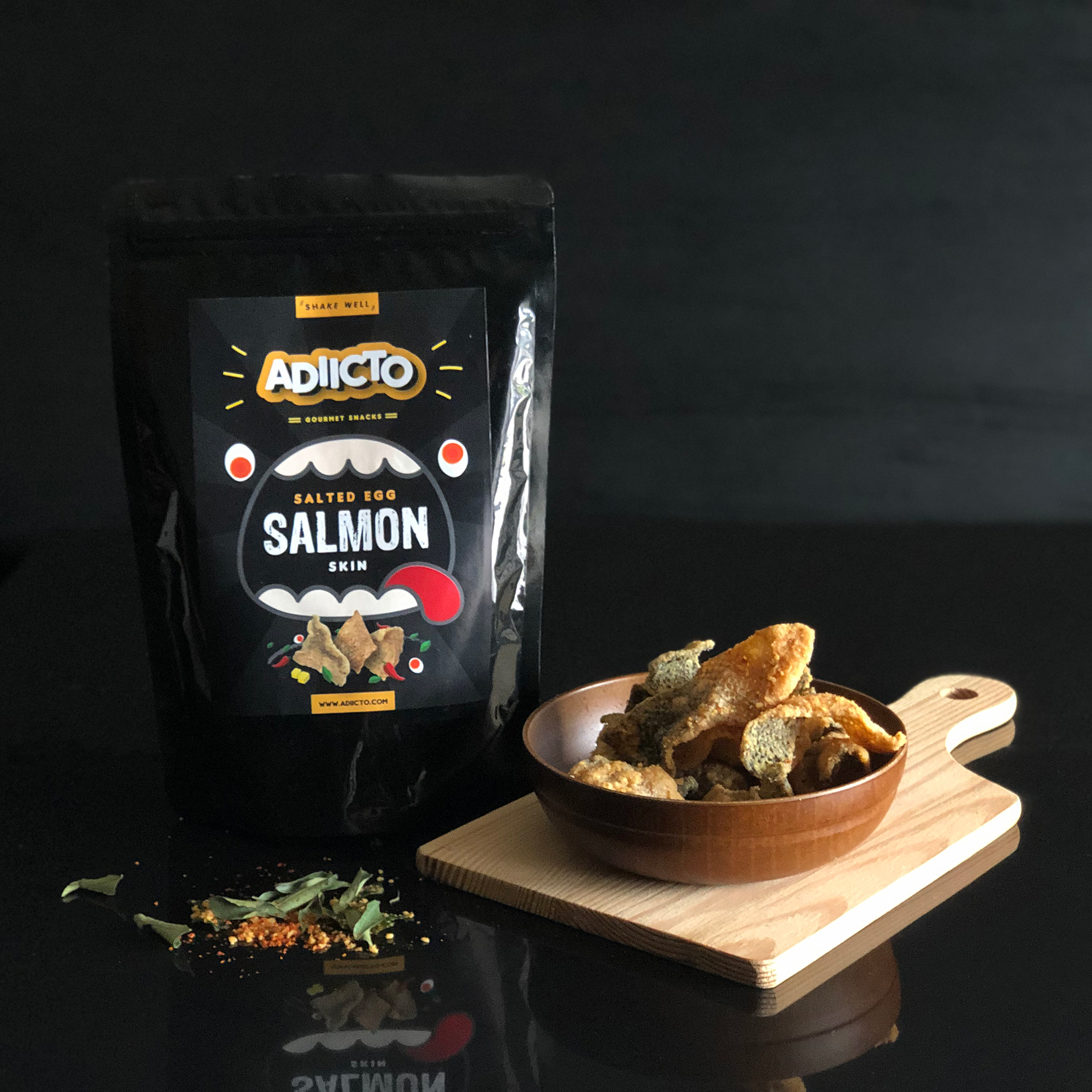 Adiicto Salted Egg Salmon Skin
Cut the cackle.. Real salted egg, curry leaves, chilli padi all are compulsory. What make us different?
SALMON SKIN !!
Omega 3, selenium, vitamin B13 & blah blah blah... We've also heard of collagen found in Salmon Skin! So delicious, so crispy, so aromatic yet so healthy. Now, dump away other fish skins and get Adiicto salmon skin.
p/s: Actually we stole the curry leaves from our neighbor's backyard. Do keep this between us pleaseeeeee....