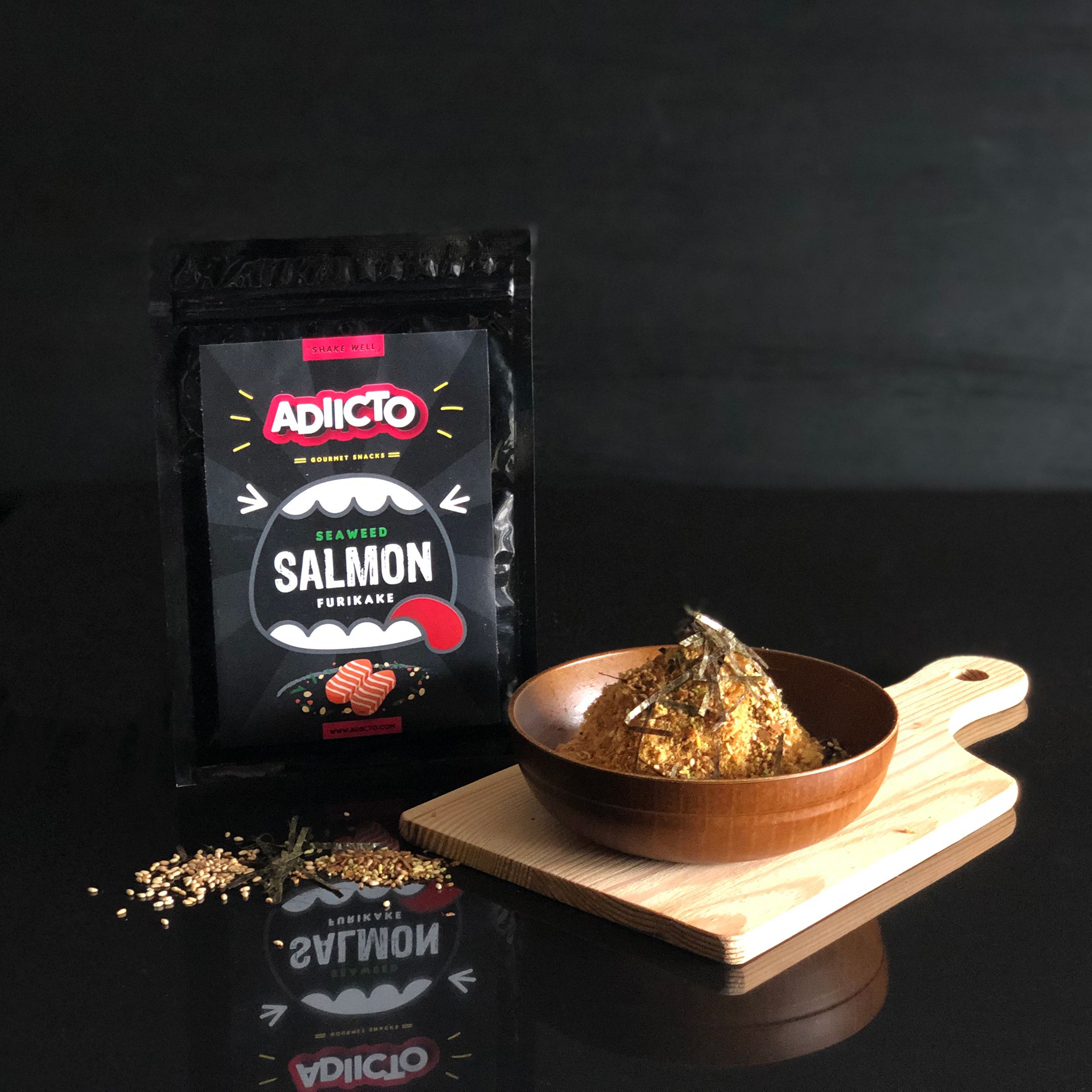 One more time i say.. SALMON..!!!

Omega 3, selenium, vitamin B13, collagen & blah blah blah... Plus Salmon floss made from Norwegian Air-flown fresh Salmon, and 'ONLY USING THE HIGHEST QUALITY' of Japanese premium furikake, Japanese premium dried seaweed & Japanese roasted high quality white sesame..
Think we should call it Adiicto 'A-D-I-L-U-X-E ' Salmon Furikake instead.