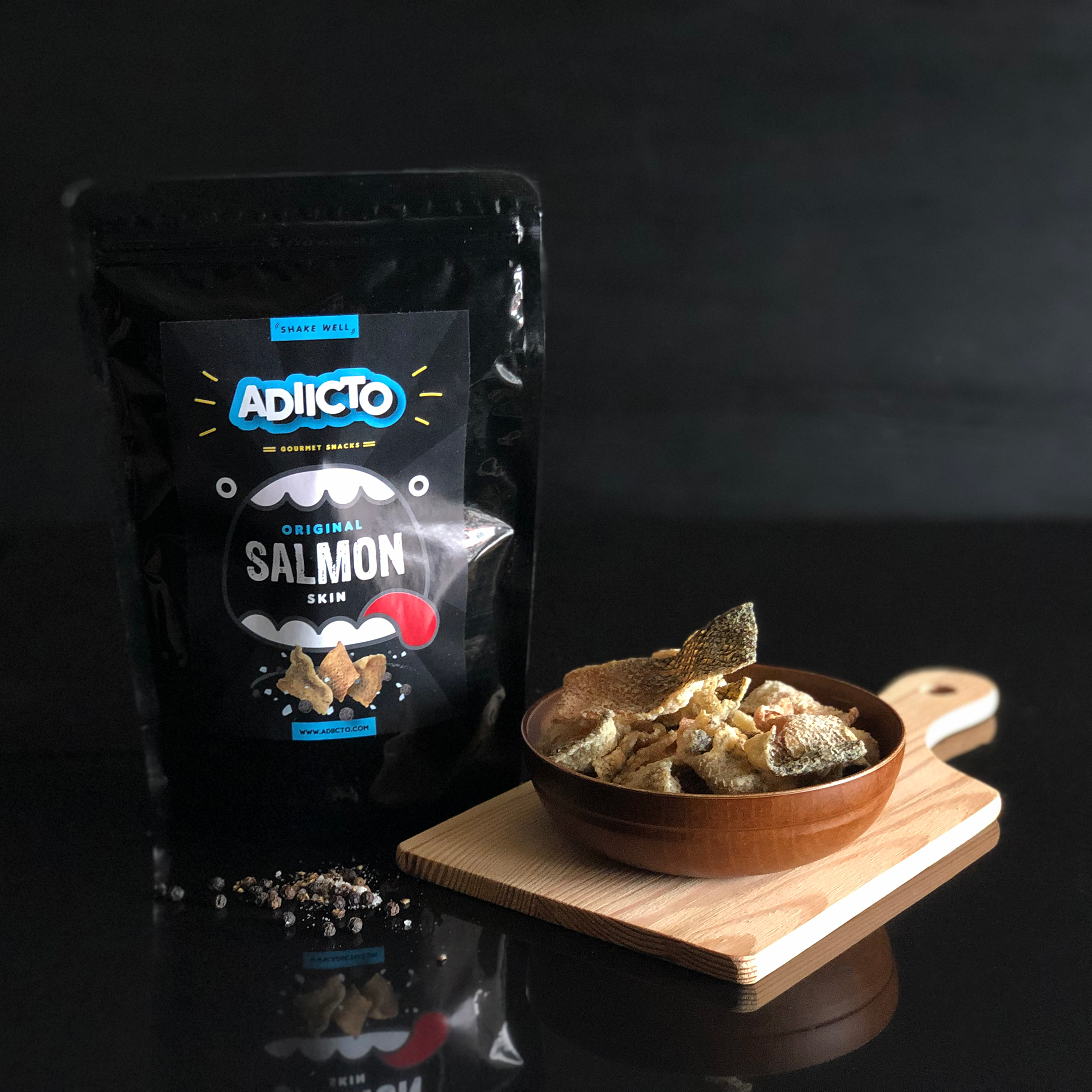 Adiicto Original Salmon Skin
IT'S SALMON SKIN BRO....!!
Omega 3, selenium, vitamin B13 & blah blah blah... We've also heard of collagen found in Salmon Skin! So delicious, so crispy, so aromatic yet so healthy. Now, dump away other fish skins and get Adiicto salmon skin.
p/s: Original means salt and pepper, macam master chef just slightly season it saja, paham?!